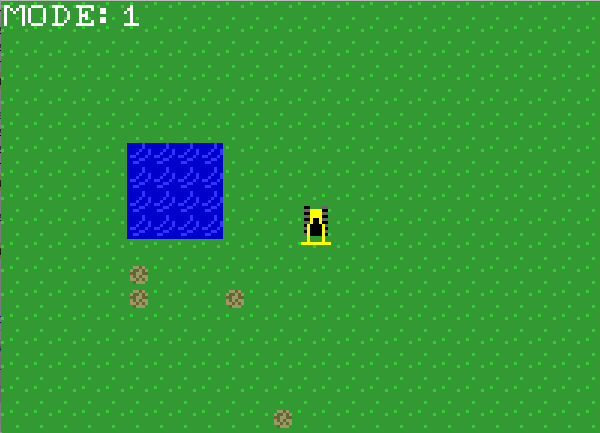 Dozer is a game where you are a bulldozer attempting to solve challenges with your scoop. You the player are presented with a task, however there is no correct way to solve the challenge. Solve the challenge with whatever you have in any way you can think of. If you complete all of the challenges, make some of your own with your favorite photoEditing tool, just draw in pixels and the game will recreate the image in tiles. Specific colors for certain blocks can be found below. The base game was developed through watching DesignsbyZephyr's Java 2D Game development series
-Install
-1. Download the most recent version of the game below.
-2. After downloading, double click the Dozer.zip file.
-3. This will give you a Dozer folder.
-4. Open the Dozer folder and double click the GameLauncher.jar file.
-5. This brings up a menu that has four text boxes.
-6. Click in the New Username box and type in your desired username, do this for your password as well.
-7. After you have enter your desired Username and Password click the Create button.
-8. Put your Username and Password into the username and Password text boxes on the top of the window.
-9. Procede to press the Enter Button.
-10. The Game is now running, Enjoy.
Still having trouble? Watch this
(video not here yet)
-Change Log
Dozer Version 1.3.1
Additions
-Water Pushes player across dirt
-Pause screen
-Menu Screen
Bug Fixes
-Blocks not being placed when moving in certain directions
-Too many save files being created at once
Planed additions
-Fire takes over wood
-Surprises
-Fix water pushing bug
-Fix AudiPlayer to use more reliable sound playing
-Perfect hit-boxes on dozer
-Prevent Player from glitching into void
-Prevent player from moving one pixel across solid blocks
-Fix hit-boxes being reset when turing
-Configurable Controls
-Level Selection
-Surprises
-Download
Version 1.3.1- Dozer V1.3.1